Memoworld.xyz
Next-Generation
Creator Ecology
What is MemoWorld?
Memoworld is a Web3 application, focusing on connecting users to the offline world. Everyone can record their footprints and life experiences with NFTs. All data is saved on blockchain, owned by users permanently.
Here are some possible scenarios that users can enjoy more with Memoworld.
Join Events
Such as Exhibition, Concert, Ceremony, Party...
Visit Places
Such as Attractions, Museum, Natural places, Historic...
Personal Moments
Such as Birthday, Wedding, Children's Moments...
Brands Marketing
Such as Souvenir, Shop Gift, Offline Gaming...
How it works?
Creator need to mint a creator key as NFT pass, activate it with a unique name, then he/she can create NFT on map. Collector can collect NFT directly with our CreatorKey required.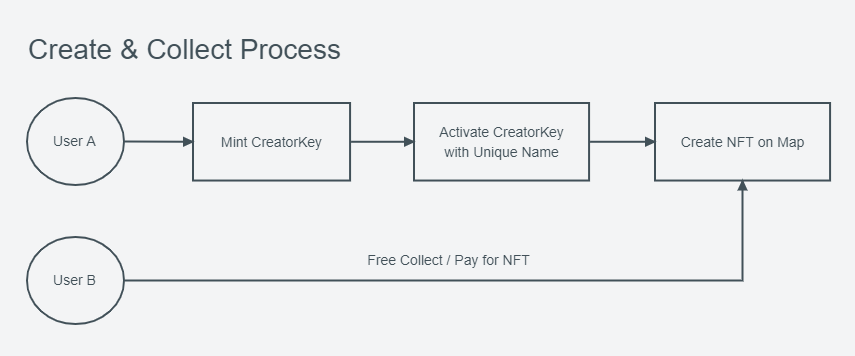 Memoworld is also a good tool for creators to record their work and attract followers with decentralize protocal, based on blockchain wallet. As your fame grows, your early supportors will also enjoy your success.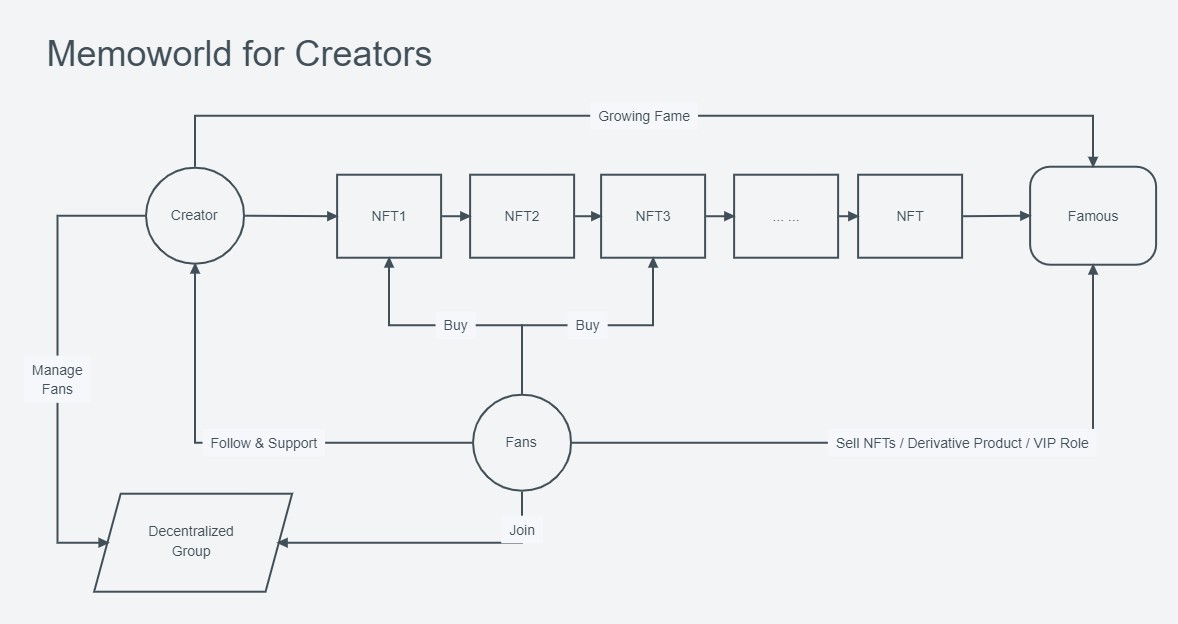 Features
Focus on User's Real Value
Memoworld provide real-world value to users with good user experience.
No Code
Users can create NFT to memorize life moments in a few clicks
Location-Based
Users can view NFTs on map and collect them by one-click
User-Owned Data
Your digital asset is owned by yourself and tradable in marketplaces
Easy Login
Supports login with Twitter, WeChat, etc. and automatically creates embedded wallet
Gasless Transaction
For free mint on chain, you need't pay any gas at all.
Rich Content Contained
NFT can be used to recreate offline experience in Metaverse in future
Collect
Record life with NFTs
You can collect NFTs to memorize every moment meaningful to you. They will be displayed on the map, representing your footprints and definition of life.
---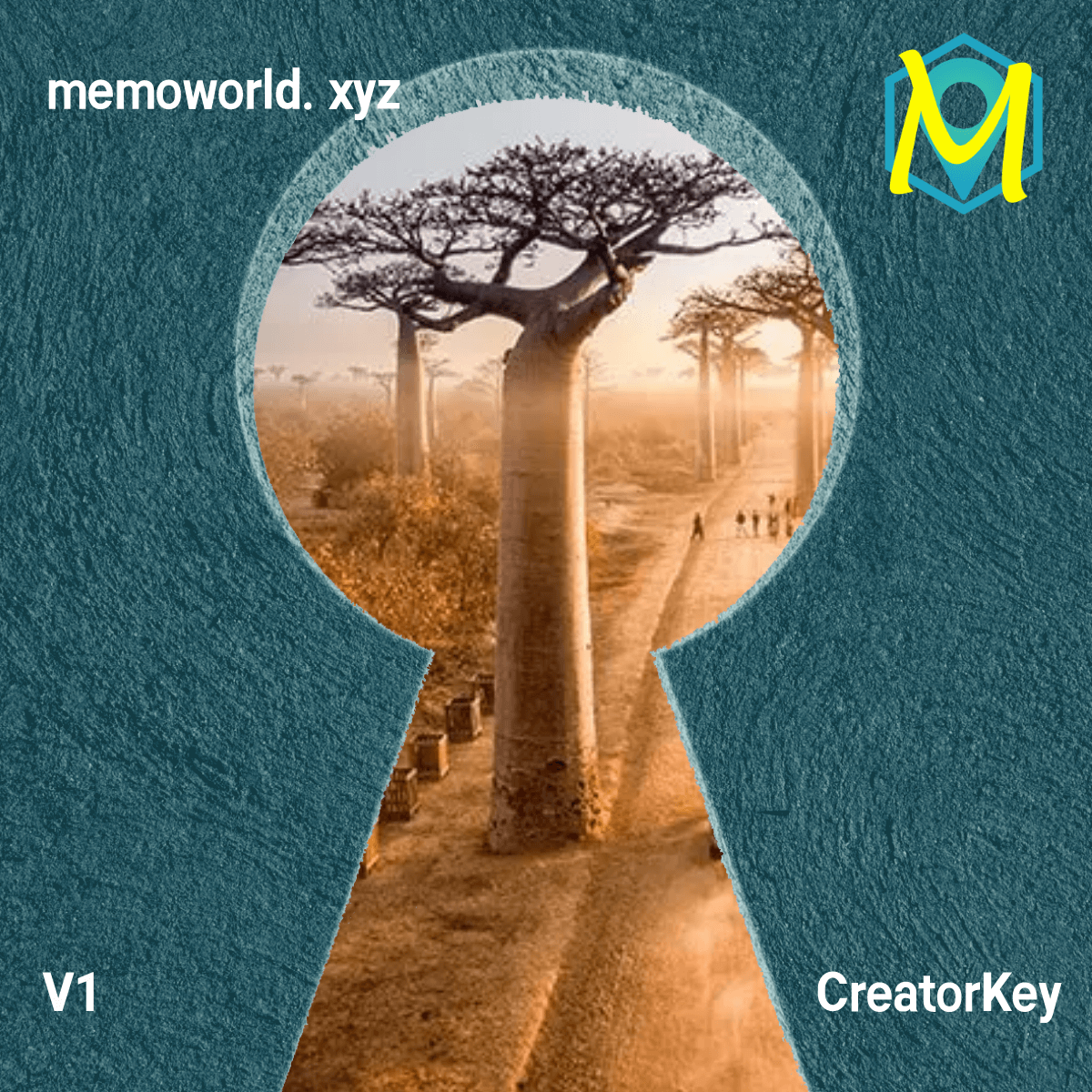 Create
Create NFTs by One-Click
If you hold CreatorKey, you can easily create NFTs on the map, with no-tech needed. Your NFT creation can also be collected by others, at the price you set.
Earn in Memoworld
Your data is your assets. So, there are many ways to earn in memoworld.
Collect Rare NFTs
Mint rare and fun NFTs on the map. Enjoy the offline benefits when brands do marketing.
Unique CreatorKey
CreatorKey can be renamed, which makes it more unique and valuable, just like domain.
Create Good NFTs
Creators record their experiences with NFTs. Good NFTs will attract others to collect
Join Community
You are welcome to help Memoworld grow better. We will do airdrops in future
Partnership with Memoworld
Memoworld would like to collabrate with all kinds of partners, such as artists, offline brands, DAO, tech community, etc.
If you are interested in doing funny things with Memoworld, feel free to contact us.
---